Consultation Services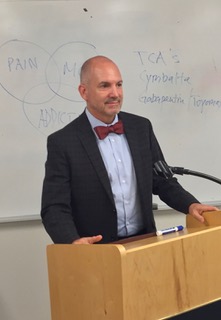 Dr. Hardin has provided numerous levels of consultation to pain management practices and medical clinics over the years. He has been involved in the startup process for multiple functional restoration programs including providing complete psychoeducational curriculums, hiring and training of clinical staff and proving clinical evaluation of potential patients. He also has provided evaluation services for existing multidisciplinary programs looking to improve outcomes or clinical care.
Psychoeducational Pain Management Curriculum Materials
His specialized modular psychoeducational curriculum is available for lease and can be modified to fit any style or duration of program. The curriculum materials are written for the general population and can be given to pain patients as handouts but can also be used as a guide for clinicians who are leading groups.
Supervision
Over the years, Dr. Hardin has provided supervision and training to many early career psychologists, interns, fellows and students, both for general clinical practice, but also for health and pain psychology specialists. He is available for specific case consultation or ongoing supervision.